Overview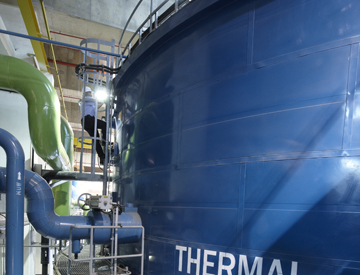 Keppel DHCS is the first and largest district cooling systems (DCS) developer and service provider in Singapore, providing DCS services through the development and operation of such systems at major business and industrial parks in Singapore, including Changi Business Park, one-north and Woodlands Wafer Fab Park, with a combined plant capacity exceeding 65,000 refrigeration tonnes. All the plants are scalable, and expansion by phases enhances the plants' flexibility to meet the changing needs of modern industries.
In 2010, Keppel DHCS made its first foray into China to provide district heating and cooling systems services in the Eco-Business Park of the Sino-Singapore Tianjin Eco-City. The plant incorporates geothermal technology to support its heating and cooling requirements and commenced commercial operations in August 2013.
In 2014, Keppel DHCS expanded its offerings to provide Retail Cooling™ for individual buildings. Retail Cooling™ allows Keppel DHCS to extend its market reach beyond the DCS catchment area by installing dedicated cooling systems at customers' premises.