Singapore Plants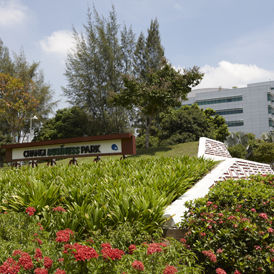 Changi Business Park
Keppel DHCS' plant in Changi Business Park is the first district cooling systems (DCS) plant in Singapore, and has been in commercial operation since June 2000 to provide district cooling systems services to the 66 ha landscaped park.
The plant is designed to generate a cooling capacity of about 37,500 refrigeration tonnes (RT) for the entire business park, which translates to meeting the cooling load demand for business space usage of over 1 million sqm of gross floor area, or an equivalent of 60 buildings.
Keppel DHCS serves 20 developments in Changi Business Park, which is home to a mixture of high technology business, data and software enterprises, research and development divisions and knowledge intensive facilities. Clients include Ascendas, Citibank, DBS Bank, Honeywell, IBM, Invensys, Mapletree, Rohde & Schwarz and Standard Chartered Bank.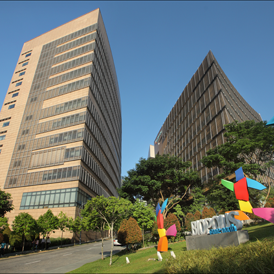 BIOPOLIS@ONE-NORTH
Operating since July 2003, Keppel DHCS' plant at Biopolis@one-north provides DCS services to leading companies at Biopolis and Fusionopolis, the premier research hubs for biomedical science, and information and communications technology, in Singapore.
Organisations at Biopolis and Fusionopolis serviced by Keppel DHCS include A*Star (Agency for Science, Technology and Research), GlaxoSmithKline, Novartis, Apex International, NTU Alumni Clubhouse and City Campus, JTC Corporation, Soilbuild and Crescendas.
The plant at Biopolis@one-north also services Buona Vista Xchange, the transport hub for one-north and site of offices, hotels, shops and entertainment outlets, as well as the Neuros & Immunos building, which houses various neurology and immunology research companies.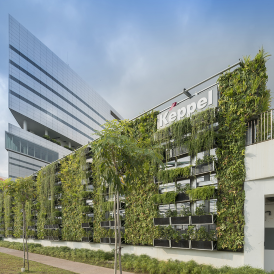 MEDIAPOLIS@ONE-NORTH
In 2013, Keppel DHCS was awarded the tender by JTC Corporation (JTC) to design, build, own and operate a new DCS plant at JTC's Multi-Utility Hub at Mediapolis, and secured a contract to provide DCS services to MediaCorp's new campus at Mediapolis@one-north.
In October 2015, Keppel DHCS commenced commercial operations at its new DCS plant at Mediapolis@one-north, DCS by the Park. Together with the Biopolis@one-north DCS plant, Keppel DHCS will service 20 buildings located across 830,000 sqm of gross floor area at one-north.
DCS by the Park is connected to the existing plant at Biopolis, complementing its service delivery to the entire one-north development.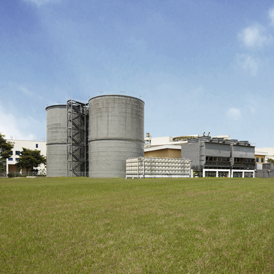 Woodlands Wafer Fab Park
Keppel DHCS' plant at Woodlands Wafer Fab Park commenced commercial operations in July 2006 and is the company's first brown field development. With a plant capacity of 11,000 RT, it serves the cooling needs of semiconductor industries.
Due to the unique needs of the Wafer Fab Industry, this plant is equipped with Uninterruptible Power Supply in addition to Thermal Energy Storage Tanks, to ensure that chilled water supply is maintained in the event of a major power failure.
This plant is able to expand to serve the entire 48.5 ha Woodlands Wafer Fab Park and its vicinity.