Quality Service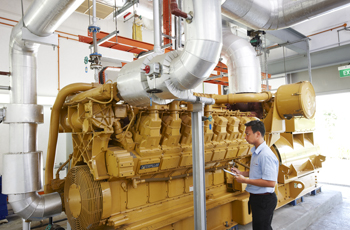 Our Commitment
DHCS technology is well established and proven for commercial use over the past decades. Demand for DHCS has steadily increased around the world in recent years, mainly due to heightened awareness of environmental protection in terms of energy and space conservation including global warming effect.
With proven track records, Keppel DHCS has been continually attracting new customers and interested developers.
With its experience, Keppel DHCS is able to provide district heating and cooling consultancy services to government, as well as environmental-conscious developers.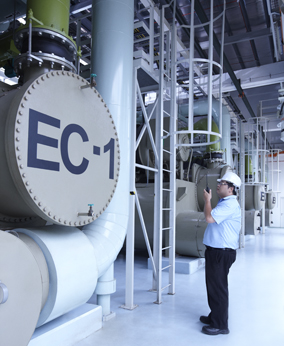 In-house Quality Management
We have established an in-house quality control to ensure the continuity of our operations. We are committed to meet the heating and cooling demands of our customers.
Besides our commitment to provide our customers with quality services, we are also vigilant in maintaining a high-level of work safety. We provide regular trainings on work safety for our staff. It is our belief that a safe working environment will foster a culture in which staff are dedicated to good customer service.
ISO
Keppel DHCS achieved the certified integrated management system in ISO 9001, ISO 14001, OHSAS 18001 and SS506-Part 1 certified.